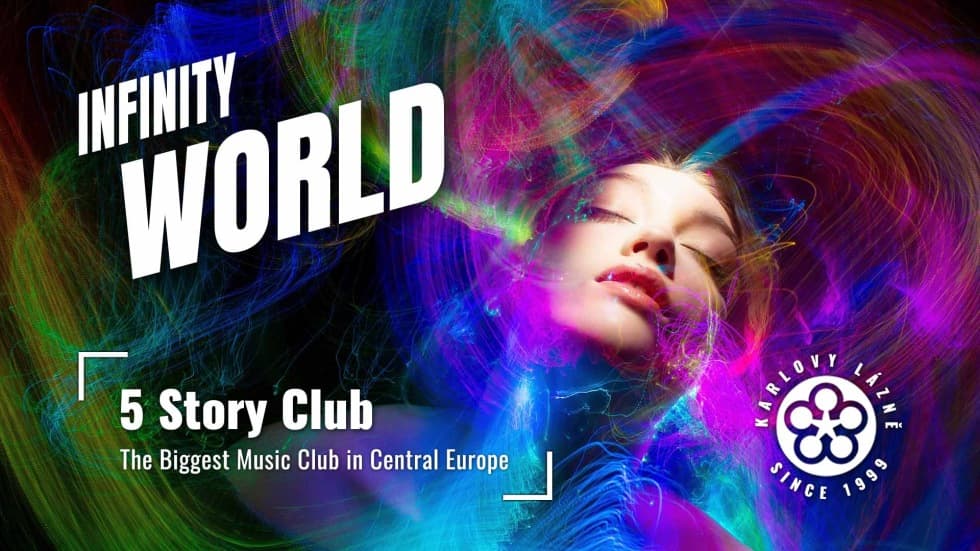 INFINITY WORLD - 23. 9. 2023
21:00 - 05:00
EDM FLOOR DJ WOW
OLDIES FLOOR DJ ROMANO
MAINSTREAM FLOOR DJ 4U
LATINO FLOOR DJ BONYBOY
Get ready to explore the world of endless possibilities!
With mind-blowing music, out-of-this-world drinks and an atmosphere that will take you to new heights, you are in for an unforgettable night.
Enjoy the Iepub, and try having yur drinks mad by our robot.
Let´s explore the infinite together at Karlovy lázně!