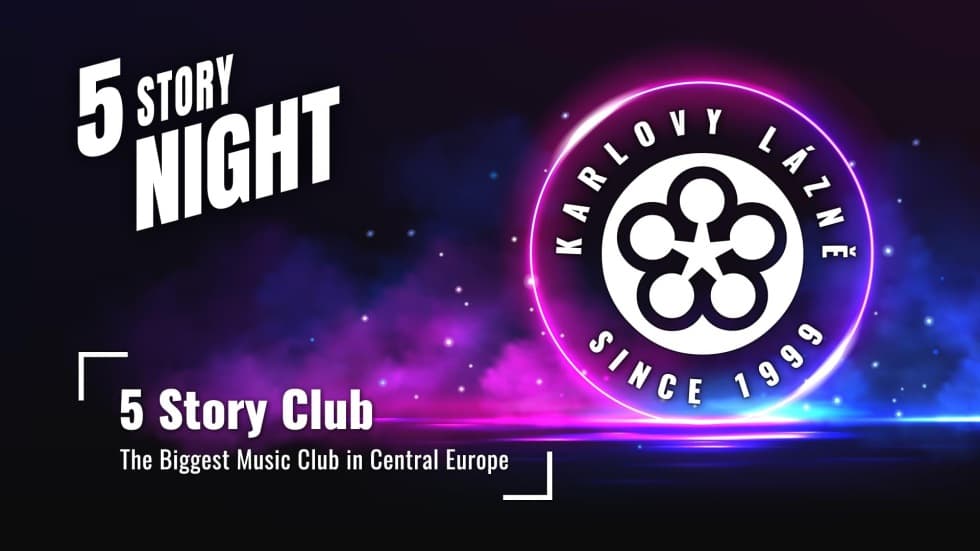 5 STORY NIGHT - 8. 12. 2023
21:00 - 05:00
EDM FLOOR DJ WOW
OLDIES FLOOR DJ STAN
MAINSTREAM FLOOR DJ 4U
LATINO FLOOR DJ BONYBOY
Ready for the ultimate party experience?
Join us at Central Europe's biggest club for Five Story Night, where each floor tells a different musical story and the party never stops!
With five floors, five music genres, and endless dancing, you won't want to miss out on this epic night out.
Grab your friends and let's party together - see you there!